The Dxgi_Error_Device_Hung error  0x887a0006 or 0x887a0005 is a popular DirectX error received by users these days and shows up a lot when playing games like Apex legends and other games. The error can be received when using NVIDIA GeForce RTX 2080 Ti graphics card especially when you're using the latest driver which is version 418.81. The error message mostly reads as:
"Engine Error – 0x887A0006 – DXGI_ERROR_DEVICE_HUNG The application's device failed due to badly formed commands sent by the application. This is an design-time issue that should be investigated and fixed."
Dxgi_Error_Device_Hung Error 0x887a0006 or 0x887a0005
What's The Cause of Dxgi_Error_Device_Hung?
When you face this error, chances are NVIDIA GPUs has problem or is malfunctioning, that's to say something is wrong with Graphical Processing unit. Other causes include:
When the launched app doesn't have administrator permissions.
Damaged app folder.
Missing registry entries.
How To Fix Dxgi Error Device Hung
Fix No.1: Update Graphics Card Driver
One of the most effective way to solve Dxgi_Error_Device_Hung  Error is by updating graphics card driver, this is applicable especially when you encounter the error when playing games. Here is how to execute this step:
Open Run dialogue by pressing Windows + R key, or use any shortcut you have.
Type msc in the dialogue box and click Ok or hit enter.
In the list of devices that show up, you should double-click on Display Adapter to expand the list.
Here you can find your Graphics card driver, right-click and you'll see the option to update, select that.
A window will show up, with the option 'search automatically for updated driver software' select that to update the driver.
Alternatively, you can download the update separately from the official driver website, this way you should uninstall the driver from your PC and then download new setup files for the driver. You now have a complete new installation of the Graphics card driver with all updates, you should consider doing this if you're having troubles when installing the updates automatically.
When update is installed, you should restart your computer and the new changes will take effect.
Fix No.2: Don't overlock CPU
Increasing your CPU speed will crash a lot of applications especially games. In order to avoid Dxgi Error Device Hung 0x887a0006 Error, you should stop overlocking your CPU. Here are the steps to follow in order to bring back your CPU to default:
Restart your PC, and during startup you should keep tapping F2 or any other function key that will take you to BIOS settings.
Click on 'Advanced chipset Features' and then select 'CPU Multiplier'.
You'll see the option 'Restore Default Settings', you then press Enter.
Tap the F10 key to save your settings and then exit the BIOS.
Restart your computer to see if the Dxgi Error Device Hung 0x887a0006 is cleared or not.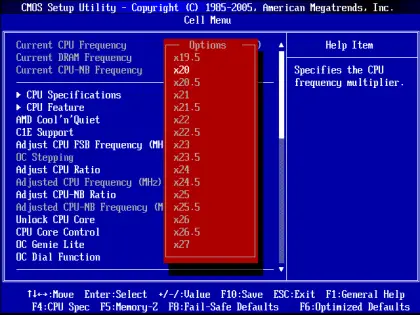 Fix No.3: Update DirectX
As mentioned earlier the Dxgi_Error_Device_Hung 0x887a0006 is a DirectX error and when there is a problem with DirectX, you'll receive such error. Updating DirectX will help fix the problem. First your need to check your DirectX version and then install updates if you have missed some, here are the steps to follow in order to find your DirectX version and update it:
Open the Run Window like in the first fix, and then type dxdiag in the dialogue box, click ok or press enter.
If you have never open the DirectX Diagnostic Tool before, you'll be prompted with confirmation popup window, click yes to continue.
Locate the System tab and under it you can view DirectX version which shows up in 'system information' section.
For Windows 8, 8.1 and 10, DirectX will be installed when you update Windows, while for windows XP, Vista and Win7, you'll have to install the update package. Visit Microsoft website here to see instructions on how to add DirectX updates manually.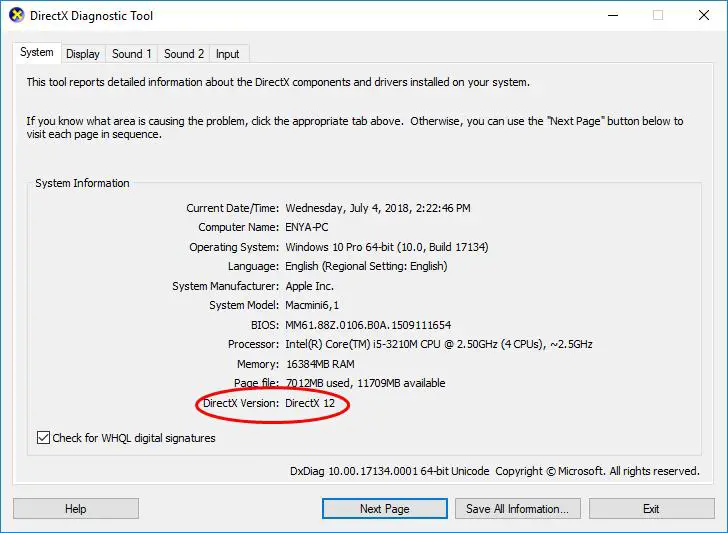 Fix No. 4: Edit your registry
Type Registry in windows search, you can open windows search by pressing Windows + S key.
Registry editor will appear in the list, click on it.
You then navigate to this path: Computer > HKEY_LOCAL_MACHINE > SYSTEM > CurrentControlSet > Control > GraphicsDrivers
Check the GraphicDriver folder, right click on any empty space and choose the option New>QWORD (64-bit). For 32bit system you should select the option New > DWORD (32-bit).
You should name the new as 'TdrLevel'.
You then double-click on the TdrLevel and change some options for it.
Change the value date to 0, and for the Base option, choose Hexadecimal.
Click to apply the changes, and also restart your PC for the changes to take effect.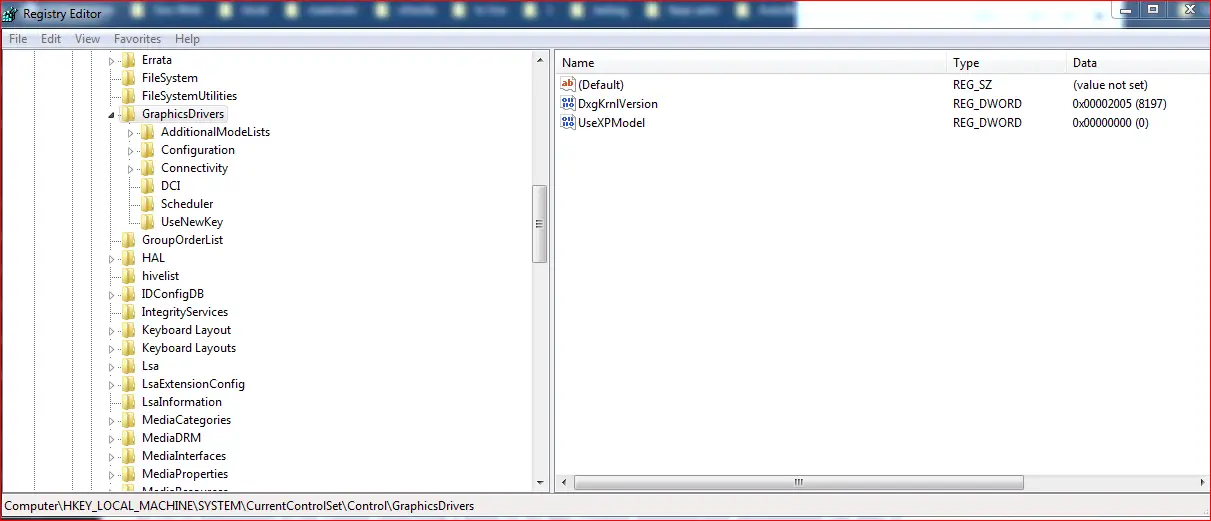 Fix No.5: Launch the app with administrator permissions
As we've mentioned in the causes, launching a game or an app without administrator permissions can lead to 0x887a0006 dxgi error device hung, so in order to get a chance of removing the error, you should run the game or app as administrator.
In most cases you can't do this from the desktop icon since it's a shortcut. You need to trace the app in programs folder to access the .exe file, right-click on it and select run as administrator. If 0x887a0006 dxgi error device hung is due to user permissions, you'll remove the error by now.
Fix No.6: Automatic Repair
If you don't want to go through all the methods outlined, you can download tools that can Fix '0x887a0006 dxgi error device hung' with a few clicks. These apps or software cost a few dollars. Just search for 'error 0x887a0006 fixer' online and you'll get lots of options. Make sure check for review before buying any software, once you install the app, run for a scan and it will fix the problem automatically for you.
Conclusion
These are the best Fixes to error 0x887a0006 or 0x887a0005 dxgi_error_device_hung and we hope you find these solutions helpful. Share the fix that worked for you and if you also have more information to share, drop it in the comment box below.